IT'S MORE THAN WORK, IT'S A MOVEMENT!
Come up north, if you want to be a part of the most innovative working conditions in the world. The Gothenburg region in western Sweden is home to global companies and universities that are world-leading in numerous areas. At its heart, it's a region that's always up to something new; a region fuelled by what hasn't been done before. We invented the three point seatbelt that today is found in 1 billion vehicles and saves a life every 6 minutes. We pioneered the modern dental implant. In Gothenburg, we make a global impact. And we will continue to do so.
We are always looking for bright minds who want to help steer the future and develop everything from autonomous vehicles and applications for the super material graphene to life-changing medicines. If this is where your passion lies and you want a great lifestyle to boot, you've come to the right place. Read on to discover exciting job opportunities, and the people from around the world who are already part of this journey.
COOL FACTS ABOUT THE GOTHENBURG REGION
0

%

of Sweden's total R&D investments within private sector are here
0
new jobs by 2030 is our key goal
0

%

of all industries in Sweden are represented here
The benefits of working and living in Gothenburg Region, West Sweden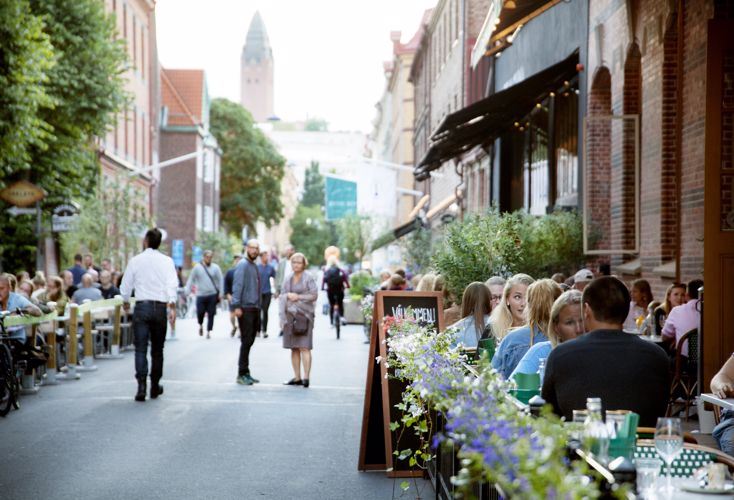 Your Personal Guide on how to move to Gothenburg Region, West Sweden
Help is at hand. We want to make your move to Gothenburg as easy and seamless as possible, hence we are pleased to present the Personal Guide. This will provide you with a checklist of things you need to take care of. All you need to do is answer a few simple questions. Go on, try it, your new life might be simpler to start than it seems! You can find the guide >>here!